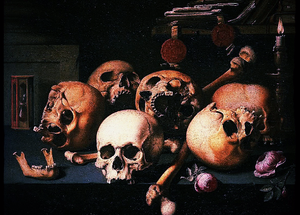 I'm pleased to announce my book on Jim Morrison is being traditionally published and will be available either late fall 2023 or in the first half of 2024. 
 "Who looks outside, dreams. Who looks inside, awakens."
- Carl Jung
What people are saying about
Jim Morrison & The Path of The Sun
A Poet for The Awakening Soul:
"Paul Wyld reveals Jim Morrison's true nature and his much deserved place among the many who have journeyed to the other side to see beyond the limits of a society mired in materialism. In this extensively researched work, Wyld weaves Morrison together with the great poets and travelers in an undeniable story of the deeper spirits he served. His poetic gifts, that resonated with so many of his generation, is a torch that is relit in this new telling of the life of the Lizard King." 
— Magick Altman, author of Magick Tarot: A Journey of Self-Realization 
 "As a teenager, I found a deep catharsis in Jim Morrison's poetic irrationality and The Doors' psychedelic serpentine journeys. Jim's words and musical genius activated something primal within me—lighting my fire and transporting me to another world. Now, reading Paul Wyld's deeply revealing account of Morrison as a secret teacher, I understand the profound effect that The Doors had on my budding spirituality. Wyld has given readers a specialized chronicle of Morrison's spiritual development, rich with modern and historical voices about art, the occult, mysticism, and consciousness. On a journey of vast imagination and creative insight, Wyld reveals a picture of Morrison that transcends the popular vision of him as a sex object, beyond the drunken and lewd performer. We see Morrison as the mystic he was, attempting to shake his audience out of complacency into a state of profound aliveness. Wyld evinces the complexities of Morrison's vital existence as a poet, shaman, mystic, and sage, and at the same, a Dionysian maelstrom struggling against tides of cultural conformity. Specialize In Having Fun is more than a biography of an idiosyncratic artist; it is a guidebook for those experiencing the unavoidable crises that accompany spiritual awakening. The reader glimpses their own reflection, and the methods of alchemizing the chaos within into divine, eternal, and meaningful creative expression."     
— Marlene Seven Bremner, Artist and Author of Hermetic Philosophy & Creative Alchemy, and The Hermetic Marriage of Art & Alchemy
"One of the first films I saw was Lawrence of Arabia and it remains a favourite. I want to watch it again after reading this. Quite the insightful comparison between Lawrence/O'Toole and Morrison. A good read, unusual."
— Gary Lachman, author of The Secret Teachers of The Western World and original bass guitarist for the punk rock band Blondie as Gary Valentine.
"This book is an exciting and insightful overview of Jim Morrison and captures his ventures into the mystic and magical in a way that today's generation can hold on to as their own." 
— James Riordan, coauthor of The New York Times bestselling book Break on Through: The Life & Death of Jim Morrison
Do you know the warm progress under the stars? 
Do you know we exist? 
Have you forgotten the keys to the kingdom? 
Have you been born yet, and are you alive?
Let's reinvent the gods, all the myths of the ages 
Celebrate symbols from deep elder forests 
Have you forgotten the lessons of the ancient war?
- Jim Morrison